AUTHENTIC 10 SHOWCASE
THE WRITERS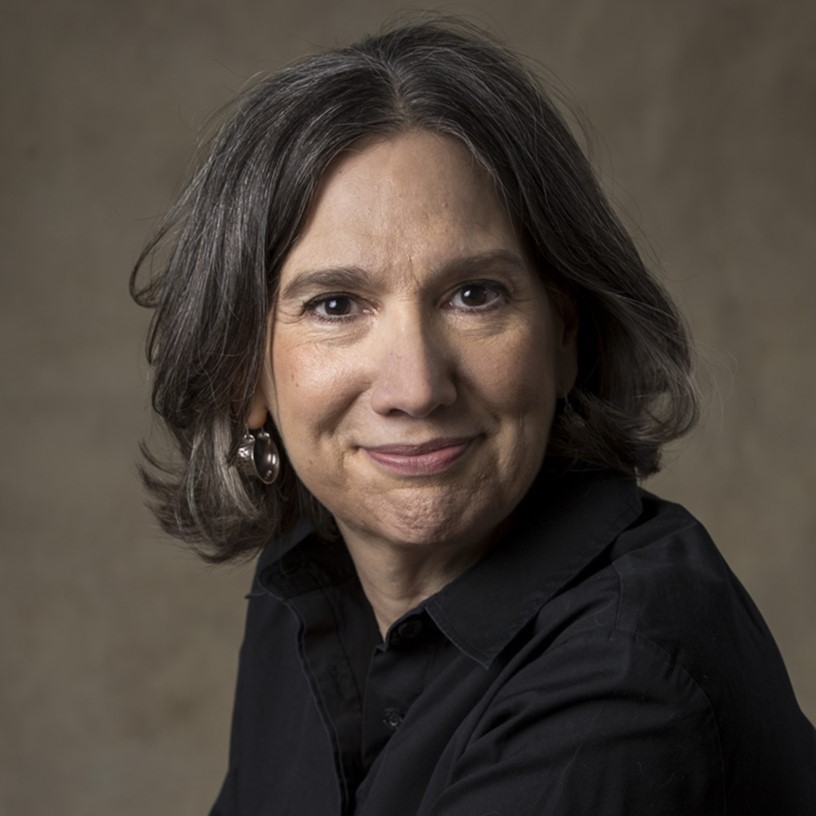 ELLEN ABRAMS
I Just Can't
Ellen Abrams is an award-winning playwright from New York. Her plays have been seen and heard in the United States and beyond. Her short plays, Lizzie Borden Gets Engaged and Hamlet Investigations, Inc. have been published by Smith & Kraus. Produced plays and readings include: Liars Anonymous, Lizzie Borden Gets Engaged, Bernie and Carlo Play Canasta, Eleanor and Alice: Conversations Between Two Remarkable Roosevelts, How I Spent My Quarantine, Waiting it Out, Waiting for the Wave, Relations, Hamlet Investigations, Inc., and Metonym Or the Almost Completely False Story Behind the Creation of Roget's Thesaurus.
"I JUST CAN'T" is a story about a partner's agoraphobia and how it affects her marriage and her life. Her husband always hoped his love and support would help change her, but alas, it has not.
GLENN ALTERMAN
Benchmarks
Glenn Alterman is the author of thirty one theater related books (including ten books of original monologues). He's listed at RecordSetter.com as THE AUTHOR OF THE MOST PUBLISHED ORIGINAL MONOLOGUES FOR ACTORS. He's won 3 international arts grants, was awarded The Arts and Letters Award in Drama, the Reva Shiner Award (Bloomington Playwrights Project), and is a Jerry Kaufman award recipient. His plays have won over 60 playwriting awards. His monologues and plays appear in over 40 "Best of the Year" anthologies. Glenn's plays have been performed at Primary Stages, Ensemble Studio Theater, Circle in the Square Downtown, HERE, The New Frontier Theater Conference, LaMaMa, Circle Rep, Playwrights Horizons, Deep South Writers Conference, Pittsburgh New Works Festival, Beverly Hills Rep, among others. He's had over 500 productions of his plays, (including 40 productions of his original monologues plays) on three continents.
"BENCHMARKS" uses a bus stop bench where two characters compare their physical and emotional baggage, finding a meaningful relationship along the way.
JOHN D. BABCOCK, III
Over Coffee
John D. Babcock III is an Atlanta-based playwright, comedy writer, and actor. John is currently the Head Writer for Sketchworks Comedy and co-founder of ATL SketchFest. For four-and-a-half years, John was a contributing writer for Turner Classic Movies – writing scripts for hosts Ben Mankiewicz and the late Robert Osborne. John wrote a one-man show about filmmaker John Cassavetes titled INDEPENDENT which was performed at Essential Theatre (Atlanta, Ga) in 2017, as well as at Young Harris College (Young Harris, Ga) in 2018. John adapted Leo Gordon's 1959 screenplay Attack of the Giant Leeches to the stage and produced it at The Village Theatre (Atlanta, Ga) in February 2020. In addition, John writes comedy murder mystery plays for The Mystery Café of Indianapolis.
In "OVER COFFEE," a father and son face down their different views about "moving on" from a failed marriage.
LINDSEY BROWN
What Size Is Your Onion?, Unreasonable Situations
Lindsey Brown is a New Zealand writer whose passion for the performing arts started at a young age. Initially a keen musical theatre and improv performer, she then moved into the world of writing. Lindsey has had pieces performed around the world, including London, New York, Hollywood, Florida, Chicago, Houston, Atlanta, Sydney, Dubai, Queenstown and Auckland. Lindsey often favours comedy in her writing, believing that when we laugh, we are most open to learn. It's also more fun to write! Her plays contain strong roles for women that like to challenge those themes that are universal to us all.
"WHAT SIZE IS YOUR ONION" tells us that sometimes an onion is the only thing that helps you make sense in an otherwise scary world. It's a story about the recovery from depression. "UNREASONABLE SITUATIONS" shows that sometimes a park bench can offer the opportunity to hide from life, but it may only be temporary. A lesson one character learns with a little help from the law.
F.J. HARTLAND
For The Record
J. HARTLAND started writing plays when Santa Claus brought him a typewriter for Christmas when he was 13. Since then F.J. has earned an MFA in Playwriting, won the Samuel French OOB Short Play Festival twice and made a record-setting eighteen appearances in the Pittsburgh New Works Festival, winning Best Play four times. He has been published by Concord Publishing, United Stages, Original Works Next Stage Press and The Louisville Review.  In 2008, he was the recipient of a Playwriting Fellowship from the Pittsburgh Council on the Arts.  Also, F.J. has been a member of Actors Equity Association since 1991.  Thanks, Santa!
"FOR THE RECORD" deals with acceptance, parents who disappoint, and the ability evolve when it matters the most.
JAMES McLINDON
Table Scraps
James McLindon's plays have been produced across the country and around the world, including England, Ireland, Scotland, India, The Philippines, Thailand, Australia, Dubai, Luxembourg, and Estonia. He is a member of the Nylon Fusion Theater Company in New York. His plays have been developed and/or produced at theaters such as the O'Neill NPC (selection and six-time semifinalist), Lark, PlayPenn, Victory Gardens, Irish Repertory, CAP21, Edinburgh Fringe Festival (four times), Seven Devils, Abingdon, hotINK Festival, Samuel French Festival (twice), Local Theater Local Lab, Telluride Playwrights Festival, Emerging Artists Theatre, and many others. He has been a Dramatists Guild Fellow and twice a Next Voices Playwriting Fellow at the New Repertory Theatre in Boston.
His play "TABLE SCRAPS" features two fast-food co-workers, waiting for the layoff ax to fall, have to choose between the job they need, and the friend they want to keep.
EMILY SOPPE
Differentiation
Emily Soppe is a big believer that what you're working on in both your life and art are intertwined. Proving her theory, she has both mommy and daddy issues. She would like to thank Joanna Marvelous Murphy for reigniting her forgotten flame for writing, as well as Sasha Keefer for believing in this play and giving it another go round. Emily graduated with her B.A. in Film Production from the University of North Carolina at Wilmington. Following graduation, she relocated to Atlanta and has spent the past five years developing her craft and studying the Meisner technique at the Robert Mello Studio, where she now teaches.
In "DIFFERENTIATION," a daughter and mother dance around an important truth that needs to be shared and accepted.